2 Years JOINT Entrance Exam Preparation ONLINE Course for Class 11
2 Years JOINT Entrance Exam Preparation ONLINE Course for Class 11
 About the courses:
Courses are separated for different examinations-
a) For State Joint Entrance Examination: WB-JEE b) For JEE-MAIN c) For NEET
Payment can be given either in one time, yearly or instalment payment option.
Admission form and Prospectus Fee: 100/- (One time payment only for New student)
Admission Fee: Rs.400/- (One time payment only for New student)
Weekly 2 classs for each subject by the experienced teachers
Daily Problem sheet / assignments in each class based on the latest pattern of the competitive examinations
6 sets of printed study materials for each subject prepared by the experienced teachers from Kolkata and Delhi
8 unit tests throughout the course with detailed solution as per the latest pattern of the competitive exam.
2 mock tests based on the latest exam pattern at the end of the year for the better preparation for the competitive exams
Doubt session period will be given to the students after each class to solve the doubts.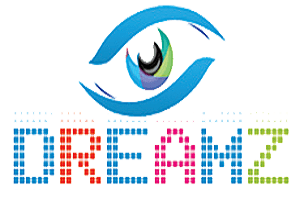 Read More
This is the Section where we can share the informational videos and documents of DREAMZ exudation centre and the technical videos and documents related...