Class 11 PHYSICS for Board Exam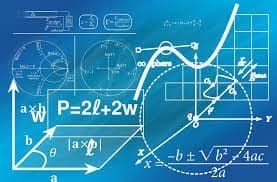 This is the course for Class 11 students for the preparation of PHYSICS for their BOARD EXAMINATION i.e. STATE BOARD, CBSE and ISC
Course Features
Lectures

252

Quizzes

12

Language

ENGLISH & BENGALI

Students

134

Certificate

No

Assessments

Yes
Introduction

Unit, Dimension and Measurement

Vector Algebra

Motion in a Straight Line

Motion in a Plane: Relative Motion & Projectile

Motion in a Plane: Circular Motion

Newton's Laws of Motion

Friction

Work Power and Energy

System of Particles and Rotational Motion

Gravitation

Mechanical Properties of Solid: Elasticity

Mechanical Properties of Fluid: Hydrostatic

Mechanical Properties of Fluid: Fluid Mechanics

Thermal Physics: Heat and Temperature

Thermal Physics: Thermal Expansion

Thermal Physics: Transfer of Heat

Kinetic Theory of Gas

Thermodynamics

Oscillation

Wave Motion
Sutirtha Das

Good

The video was crystal clear😁

Ahana Mandal

Thank you sir

Thank you sir for this facility and It will really help me out in my studies

Medilina

Thank you so much

Thank you so much sir.Just only for you we got such an opportunity to learn efficiently.In normal classes once we miss a class we can't rewind that but from your website we are getting all kind of help.

Sayandeep_2003

Very Convenient

If i face problem in any portion of any chapter then i can just watch it again and again, it is really helpful . Thank you sir for this convince

Abhra Chowdhury

Very good.