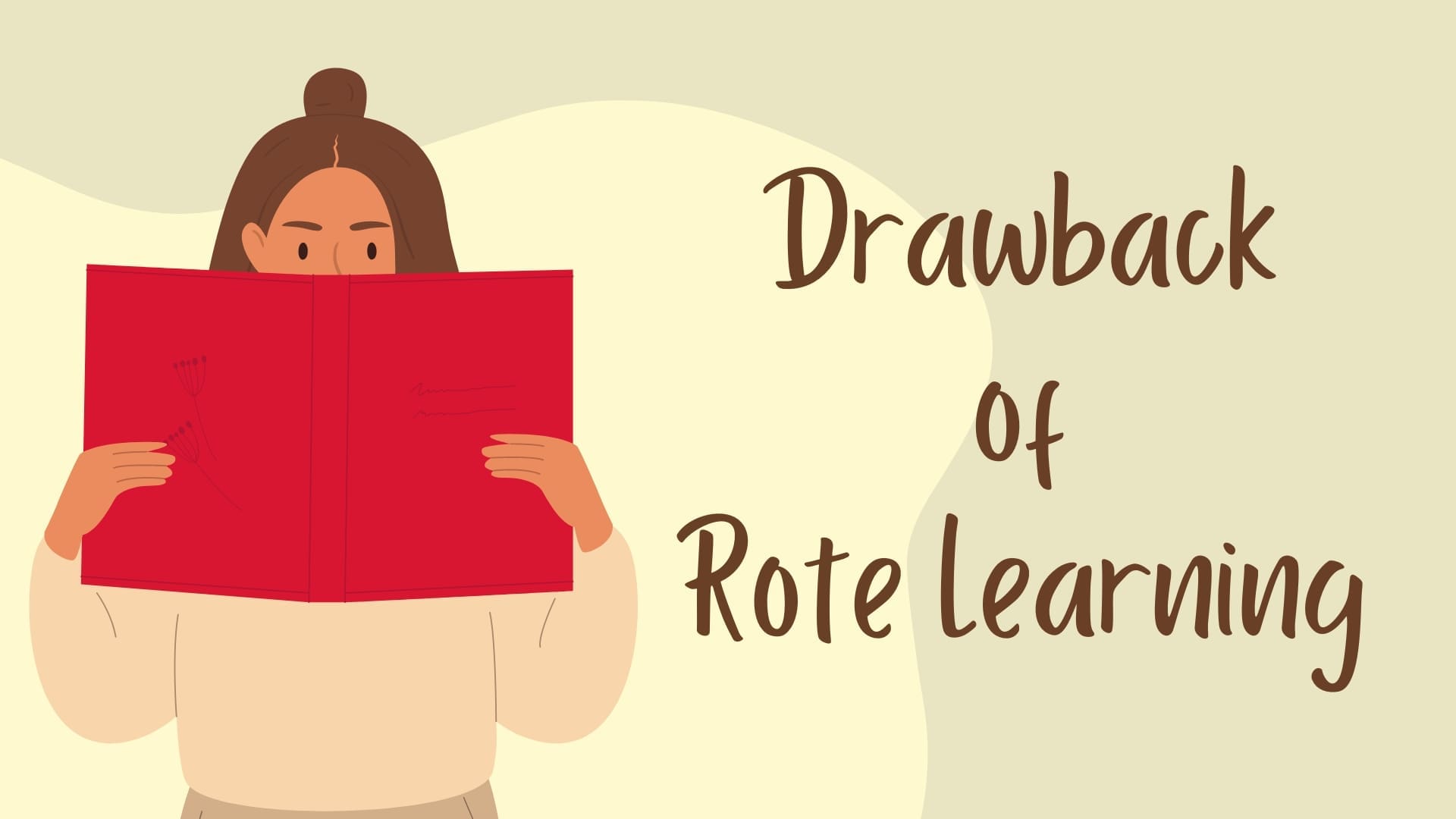 Drawback of Rote Learning
#SayNoToRoteLearning #UnderstandDontMemorize #CriticalThinkingMatters #CreativityOverRote #LearningRetentionNeeded #StressOfRoteLearning #FutureReadySkills #RevampEducation #BeyondRoteLearning
Rote learning is a memorization technique that involves repeating information until it is committed to memory without understanding the concepts behind it.
The drawback of rote learning are:
Limited Learning:
Rote learning focuses on memorizing information rather than understanding it. This can limit students' ability to apply concepts in different contexts and can result in a lack of depth in their understanding of the subject.
Hinders Critical Thinking:
Rote learning does not encourage critical thinking, problem-solving, or analytical skills. Students may not be able to apply their knowledge in real-world situations or adapt to new challenges.
Creativity Suppression:
Rote learning can stifle creativity and originality as students are taught to memorize and reproduce information rather than generate new ideas or solutions.
Lack of Retention:
Since rote learning relies solely on memorization, students may forget the information soon after the exam or test is over, without having truly understood or retained the concepts.
Stress and Anxiety:
Rote learning is often accompanied by a high-pressure environment that can lead to stress and anxiety among students, especially during exams.
Inadequate Preparation:
Rote learning may not adequately prepare students for higher education or future career paths that require critical thinking, problem-solving, and creativity.
In conclusion, rote learning can have a detrimental effect on students' overall learning and development, and it is important to promote alternative teaching methods that encourage understanding, critical thinking, and creativity.